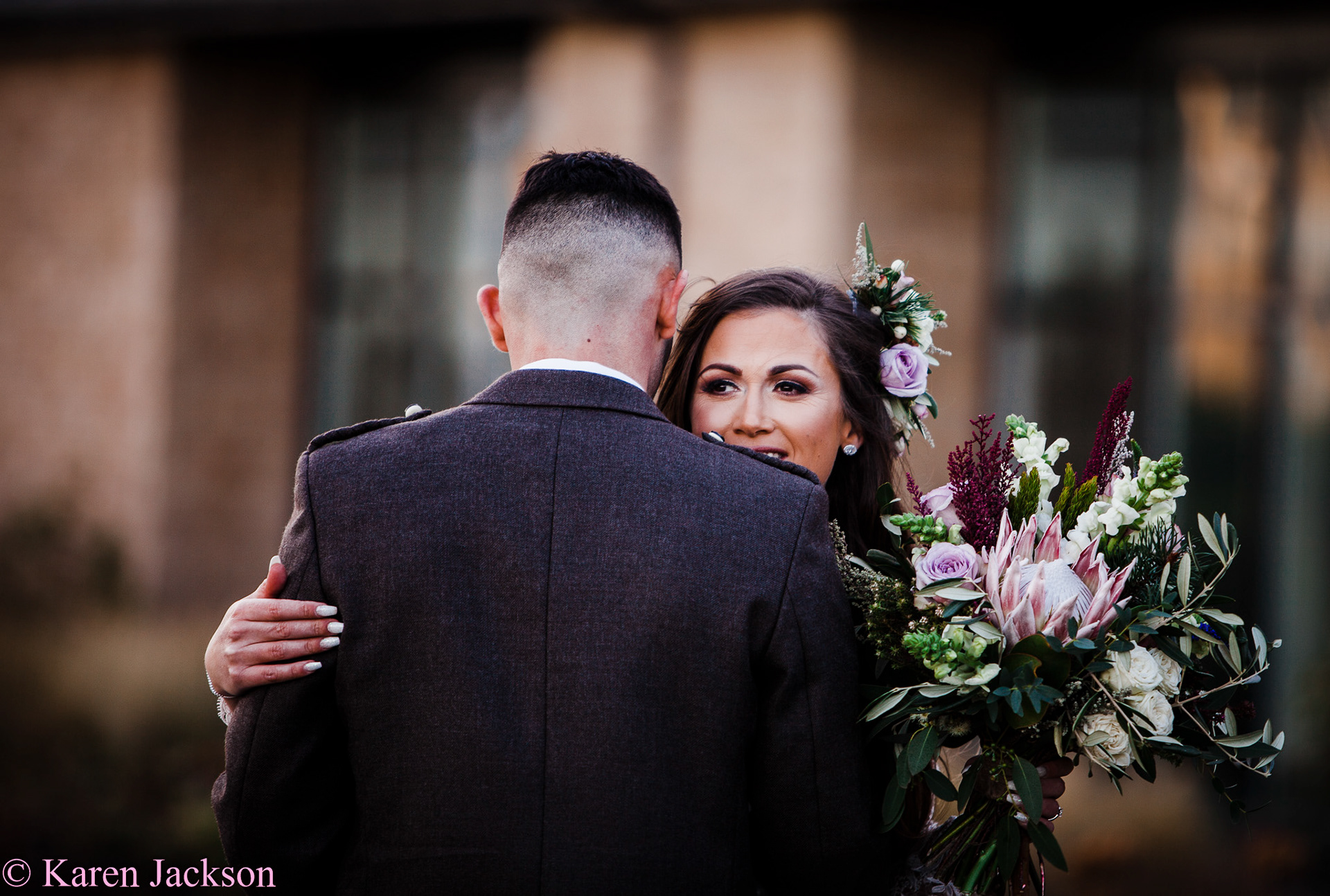 With over 20 years' experience and a lifetime's passion for all things floral                          
Providing eye-catching florals for weddings is what we love and do! 
As 3rd & 4th Generation Florists, we are flower lovers through and through. We love what nature creates- the colours, the textures and delicious scents. It just so happens that we have a penchant for weddings too.
 In 2002, Stucio & Waow launched as Dundee's premier florist to specisialise exclusively in Weddings. We operate from a Garden Studio, a little hub of creativity complete with a small cutting garden of seasonal pretties, herbs and greens. When not jam packed with flowers the studio is our meeting space, a relaxed environment to chat about bridal bouquets, weddings and more. 
Our style is described as diverse. We create for weddings of all vibes be it rustic or quirky, exuding elegance, naturalistic or playful with colour. 
We adapt according to each clients brief and if our help is needed to bring ideas to life, well that's something we really quite enjoy. 
Stucio & Waow also work closely with industry colleagues to help you create the look, be it with hired props, finishing touches or bespoke wedding services. 
Our primary service area for Weddings is within Angus, Fife & Perthshire where we are familiar with most local venues but also love to investigate those that are new or unknown 
       Wherever you are in the planning of the Big Day, whether you know exactly what you want or are looking for inspiration, we would love to hear from you. 
Send us a message via the Contact Form with 
some details about your requirements. Don't forget to let us know the Wedding Date, Location and Time!